About Elite Urgent Care in Columbia MD
Elite Urgent Care staff offers COVID testing, EKG, abscesses, DOT exams, STD screening and treatment, asthma, headache, nausea, non-emergency diseases, sports injuries, and more services. Visit us if you require immediate medical attention. We are conveniently located at 6100 Dobbin Rd, Suite A Columbia, MD 21045. For more information, contact us or schedule an appointment online.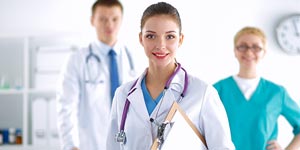 We provide excellent patient care and experiences through our commitment to exceptional health care at the hand of compassionate and professional providers. Elite Urgent Care was established with the aim of providing top-notch urgent medical care to the residents of Howard County and Baltimore County, Maryland. The clinic has facilities and equipment to handle all urgent care medical conditions ranging from infections, allergic reactions, fractures, minor traumas, cuts, a variety of tests such as covid 19 antigen tests, Flu, Mono, RSV, strep test and etc.